Festival Themed Wedding in Kent
{Bilsington Priory Wedding Photography}
I'm so excited to share some of my Bilsington Priory wedding photography with you today! Bex and Mike are the loveliest couple, and I had the most fun at their wedding back in September last year. I'm so happy with how their wedding photos turned out too – I can't believe I've taken this long to share them.. my blogging schedule can be a bit erratic to say the least ;)
Mike & Bex had a festival themed wedding in Kent, and I was the lucky wedding photographer chosen to document the occasion. This gorgeous pair met at a festival, and so included tons of festival elements in their day. Their wedding was all about fun – and I think that really shines through in their finished wedding images. As Bex says, "Our wedding day was a perfect representation of us. A loving affair, full of laughter, fun, plenty of food, booze and dancing, which we enjoyed immensely whilst surrounded by all of our wonderful family and friends."
Bex and Mike were married last September at St Augustine's Priory, Bilsington, Ashford in Kent. Says Bex, "As soon as we saw the venue, we knew it was right for us. Mike had been contemplating a church wedding for a while but I wasn't keen so when we visited this venue, it instantly ticked all the right boxes for us both. Not to mention the team at Bilsington Priory made it an even easier decision to make – they were so friendly, welcoming and professional from the moment we arrived. Libby's family own the Priory so not only is it a beautiful wedding venue but it is a beautiful family home with centuries of history. The day wouldn't have been so special if they hadn't been there in the involvement of it. The same goes for Rob & Jonathan, our caterers, who went above and beyond in ensuring all the guest dietary requirements were fulfilled and everyone's plates and glasses were kept full from start to finish. We had 103 day guests and an additional 15 in the evening. We got engaged in March 2014 and set the wedding date in May 2015 for September 2016 so we started planning officially after we set the date. So it took approximately 15 months, with the final 6 months being the most full on."
Bilsington Priory Wedding Photography
Here's a selection of my favourites from Bex and Mike's Bilsington Priory wedding photography.
Scroll do to find out more about this sweet couple and how they planned their festival-themed wedding day!
How Mike & Bex Met
We met at V Festival back in August 2010 and officially got together that October/November. Myself (Bex) and a couple of friends were sitting in one of Bluewater's car park waiting for the coach to take us to V Festival in Chelmsford, Essex. Picture the scene- a warm and sunny morning (pre 11am!), three 23 year old girls sitting on a kerb, in a car park, drinking blackcurrant Strongbow! A couple of guys came to chat to us and it was Mike and his friend. Thinking nothing of it, after we got onto the coach we didn't chat to them again and that was that. One of the girls had to go to queue up to collect our tickets whilst me and the other had another cheeky drink whilst we waited. We got a call from her to come and meet her and she told us that she had bumped into the guys from the coach. Again, not being phased by this, we just walked with them until we found our other friends at the campsite and it turned out that Mike's friends had set their tents up in the same area. So our groups ended up spending the weekend together – needless to say, by the end of the weekend, I was smitten!
The Proposal
We were in Airlie Beach in Australia. We'd just spent 5 days in Sydney visiting friends who had moved there. We had planned on a few nights break together, just us, before our friends from Melbourne joined us for the weekend. It was Friday morning, the day our friends were due to arrive. Every morning over a cup of tea before we made our plans for the day, we would play our magnetic travel scrabble.
That morning, Mike left me in charge of setting up the scrabble board. As I opened the scrabble box, I hadn't noticed that Mike was in fact still behind me, and when I opened the box it revealed 'Bex will you marry me' on it. I turned to my left to see Mike on one knee presenting me with the most beautiful ring, saying the most kind and loving words. Naturally I thought it was all a joke. Whilst crying inconsolably, I kept asking if he was joking, but luckily realised that he wasn't, I screeched yes and that was it! Our friends then arrived and the excitement and screeches continued!
The Dress
I found my dress in Bows Bridal Boutique in Ashford, whilst shopping for my cousin's wedding dress. It was the 'Verina' by Maggie Sottero. As soon as I put it on I knew it was the dress for me. I wanted long sleeves and a low back, not thinking for a second that the dress I would buy would be champagne in colour. But it was the most perfect fit! I lost 1.5stone for the wedding so the dress went through some big alterations but Alison at Bows did her magic. The dress fit like a glove once more, and it looked better on the wedding day than when I had first tried it on, a year prior! My shoes were Kurt Geiger and I had a hair slide from Accessorize. I bought my veil as a last minute addition from the bridal shop where I bought my dress. Fran, the owner at Bows Boutique was the loveliest lady. I felt lucky having found my dress in her shop.
The Suit & Bridesmaids
Mike's suit was handmade and personalised by Moss Bros. Mike chose his tailoring, trim and suit colour with a helpful tailor's assistance. He had champagne coloured lining on the inside of his jacket and the reverse side of his waistcoat (to match the champagne in my dress and the flower girl dresses. I had to persuade him that the champagne was the best choice of lining without telling him why!).  I found the bridesmaids dresses on ASOS and instantly knew they'd fit in with our relaxed, festival theme. Luckily the 5 bridesmaids loved the style too and could opt for a V front or V back to make each of their dresses slightly personalised.
Theme
As we met at a festival, we incorporated a festival vibe into our wedding day. Wild flowers, floral bridesmaid dresses, hay bales. Also a cocktail reception with cocktails in milk bottles, and a live band.
Flowers
We chose wild flowers. The venue has a recommended florist who offer a very competitive package deal with the hire of the venue. As soon as we met Beth we knew she had the same vision for our flowers as we did. They were everything we dreamed of and exactly how we'd imagined when we described them to Beth. I cried with happiness when I saw the marquee dressed with flowers ready for our big day!
Personal Touches
We tied 3 separate pieces of the invite together with striped string and wrote out all of the names and addresses by hand, and also created 'wedding speech bingo' sheets for each guest. We provided little colouring books to keep the children amused! My Mum and I went to a 'pick your own' strawberry farm and picked 12kg of strawberries for the jam favours that we made. Mum spent a few weekends making rhubarb and ginger and strawberry jam. She slaved away for hours making these cute little tokens for our guests! Mike and I then spent more hours cutting out fabric with pinking shears and tying string and a handwritten name tag to each lid.
Also, see above for the wooden palettes, jam jars, sweetie jars, photo booth. These were all hand made by myself and Mike. We also used leftover dried lavender and a couple of spare jam jars to add some decoration to the cake table.
Bilsington Priory Wedding Photography. Scroll down for more..!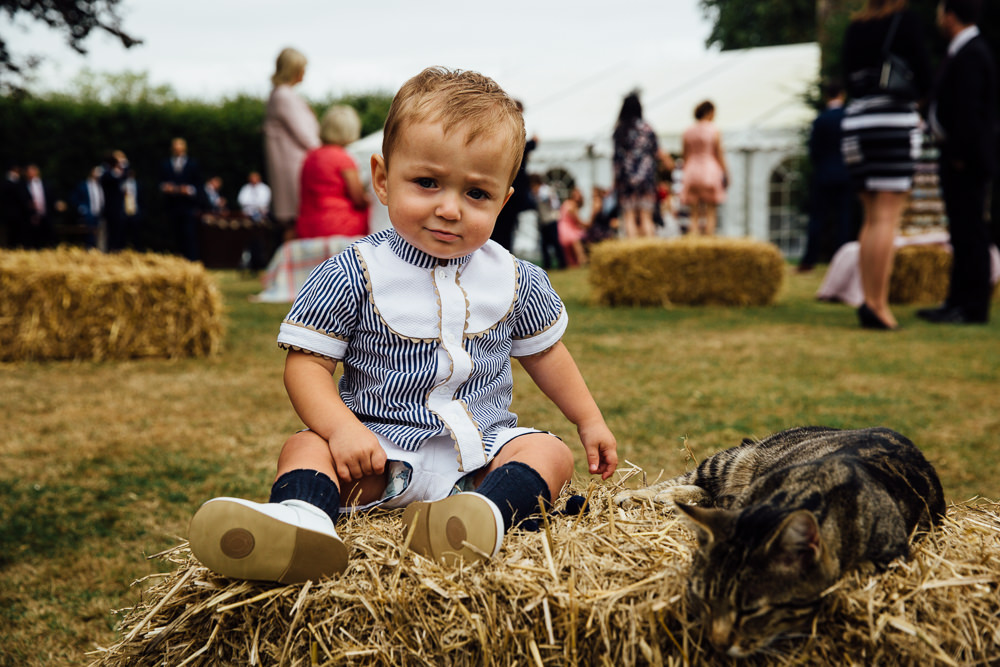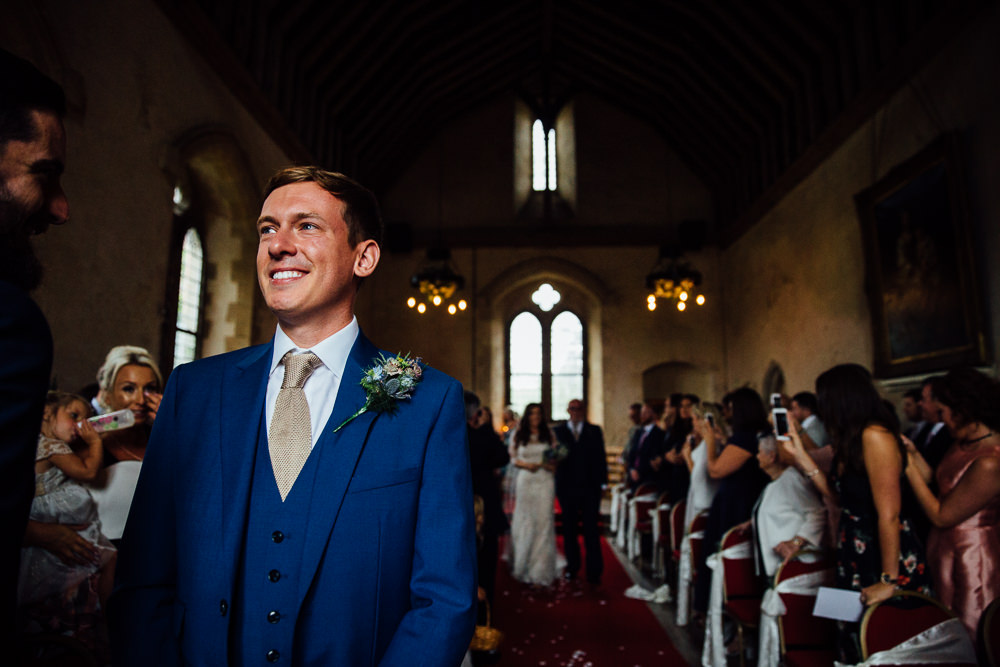 Decoration
Outside we had a bar that we provided along with help yourself 'pull your own pint' signs, a beer pong table, hay bales and blankets as seating, photo frames and fairy lights lined up with Pom poms hanging from a tree (our photo booth!) – plus a large chalkboard of photo booth instructions. Inside the marquee there were fairy lights, bunting and a sweet cart. The cart was decorated by myself and Mike using a variety of lace ribbon and trim and glue guns.
We also decorated all of the jam jars that Beth used for the flowers. We made two signs from old wooden palettes – the one upon entry to the venue was one that I created – the order of the day with additional fairy lights and dried lavender for decoration (bought from a local lavender field shop) and one that Mike created upon entry to the chapel – 'Pick a seat either side, you're loved by both the groom and bride'.
Our lovely bridesmaids decorated our gift and guest book table by scattering lavender sprigs around the guestbook. Alongside this was a photo frame that housed photos of myself and Mike from all the festivals we had been to together (which were also our table name settings).
Food
During the cocktail reception we had beautifully presented and delicious canapés. Butterfly tiger prawns, beef teriyaki, chicken fajita bites and a vegetarian option.
For starter everyone had baked brie with homemade sourdough crostini and homemade apple chutney.
Main was a trio of pork (sausage, stuffed pork loin and pork belly with crackling) on a bed of bubble and squeak with an apple jus. Served with seasonal veg and potatoes.
Dessert was an assiette of desserts- chocolate mousse, apple pie and home made shortbreads with strawberries and cream. We were well and truly stuffed!
Wedding Cake
Our wedding cake was honestly the best we have ever eaten. Mike found Maria and Catherine's website when he was frantically googling local cake makers. Cake-organising had been left quite late, so needless to say we were so happy when we found them. We knew we wanted a 3 or 4 tier naked cake so when they said they could provide this, we were so excited. We had a fully loaded chocolate sponge cake with chocolate ganache filling, a traditional Victoria sponge and a lemon cake. Words cannot describe how amazing their cakes tasted!
Entertainment
We hired a band called GoldBeat via Alive Network. Bex, was in charge of looking for music and as soon as I found these guys samples online I sent them to Mike saying 'this is our band'. They had such great energy on their samples that we could really imagine them playing to our guests in our venue. There were no disappointments on the night – they were charming, energetic, seemed really fun loving and got the whole party started. The dance floor was packed all night long and everyone for weeks later were asking where we found the band and saying how great they were.
Stationery
One of my oldest and best friends, Becky, designed our invites, table names, seating plan, and save the dates for us. She is a graphic designer so I knew her creative skills would do us proud. We printed her gorgeous designs via VistaPrint and a shop near where we live, called Repro.
Scrolll down for more Bilsington Priory Wedding Photography and more from Mike & Bex on their day..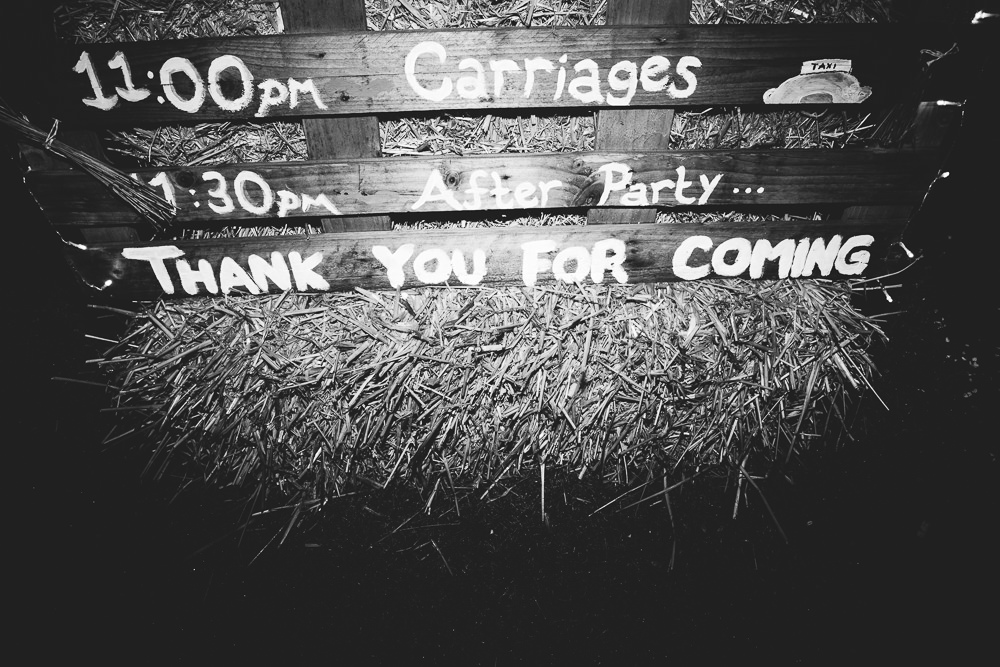 Highlights
Our top 3 highlights of the day (in no particular order) were:
Dancing in a circle with all the guests on the dancefloor to Oasis' "Don't look back in anger"
Standing at the aisle saying our vows
First dance
Suppliers
If you're looking for Bilsington Priory Wedding Photography, I'd love to hear from you! You can call me on 07841 4457799 for a relaxed chat, or email helen@schryverphoto.com.
Helen xoxo