How long have you been thinking about booking a family photo session? Is a family photo shoot (or 'mini' equivalent – the Autumn Mini Photo Shoot) an annual must-have, or something you've been meaning to do for a while but never quite got round to?!
Here are my Top 3 signs that you need to just get on and book the damn thing already! ;)
(Ready right now?! Join The Waitlist and get first dibs on Mini Shoot booking dates in London and Kent as soon as they're released on 22nd October!)
1). You've been waiting to do it when.. your toddler is more 'manageable'/your husband's dodgy pandemic haircut finally grows out/you've lost those stubborn last couple of lockdown pounds..
If you've been putting off booking a family photo session because the timing isn't 'quite' right, I really urge you to just go for it, and book at least an Autumn Mini Photo Shoot in as soon as possible! Kids grow up SO quickly, and the longer you put it off the more of their childhood and family life you don't have captured for them to look back on once they're older.
I know your kids (and mine!) are changing daily – their little habits, the way they look at you, the things they do for fun, whether or not they're still happy to hold your hand as you walk in the park.. 😭 Let's capture a little slice of your family life and love as it is NOW.. those 'perfect' family portraits can wait for another time.
I've been trusted by over 300 families in London and Kent to take their photos, and so when I say I'm experienced in working with all kinds of families/kids/mishaps I really do mean it! I'm here to help with any concerns or questions you might have about booking a family photo session, so please do ask away.
2). You (or your partner) are always the one taking the photos and never get in the picture yourself!
We all take so many photos on our phones.. but you are never in them! And there are too many, and be honest, do you ever get round to actually printing any of them?
I know that you want to invest in keeping real life family memories alive for your kids to enjoy in the future. And to do that, you'll need family photos that your kids and their kids can look through when they're older. And of course you should be in some of those photos yourself, too. You owe it to your kids!
You have less than 950 weekends with your kids before they leave home.. Give me just 20 minutes one autumn weekend morning and let me turn your family's unique, crazy Real Life moments into epic photos that you're guaranteed to love forever.
During an Autumn Mini Photo Shoot, there's no awkward posing and zero cheese, I promise! All that I ask is that you give me that teeny slice of family time together and I'll do the rest. There's absolutely no need to 'smile for the camera' and I won't leave you wondering what to do with your hands or desperately trying to 'act natural' with a camera pointing at your face either.
I'm an expert at capturing natural expressions and those gorgeous genuine interactions between you and your kids. I'll find out a little bit about you as a family before your session, what's important to you and what makes you special, and that's what I'll capture on camera in our time together. You're welcome to bring along favourite toys or activities – bring your coffee-to-go, the scooters, a frisbee, a blanket to sit on.. no 'props' though.. it's all about keeping it real!
Us mums aren't just the organisers and providers, the comforters and the stability of the family. You are loved fiercely, and to your kids you are everything! My photos show you just that.
I guarantee that you'll love the finished photos from your Autumn Mini Photo Shoot – I'll happily offer you a free re-shoot if not.
3). You've been thinking about booking a full Family Photo Shoot for a while.. but are worried about the cost, and it being a waste of money if something goes wrong or if the kids don't behave they way you'd like.
It's the Elephant In The Room – but I get it! My Family Photo Shoots are a big investment. An Autumn Mini Photo Shoot is the perfect 'mini' priced alternative if you'd love to work with me.
When you book an Autumn Mini Photo Shoot with me, it's a bit like a 'taster' of my full Family Photo Shoots (those are a full documentary shoot experience – I hang out with you and your family for up to three hours at home and/or out and about).
A Mini Shoot is super quick at just 20 minutes, but still results in a lovely little set of gorgeous family photos for you to enjoy and gift to family and friends this holiday season.
I love Mini Photo Shoots because they demonstrate to my clients how very relaxed and natural my photography style is. And of course how much fun a photo shoot can be!
My role as your family photographer is to:
Put every single family member at ease
Keep the session going in the right direction, yet relaxed and fun
Be ready for anything!
All these things make your Autumn Mini Photo Shoot go super-smoothly and none of it is down to you to worry about.
The great news here is that there's no need for you to 'prep' your little one to smile nicely for the camera (we don't do "saying cheese!" here anyhow!).
A Family Photo Session with me is a fun experience where you get to relax, reconnect as a family, appreciate each other and be yourselves.
Kids just love hanging out with me and my cameras, and once you've seen that it's really not necessary for them to 'perform' in any way, say "cheese" or sit still, the whole experience becomes an absolute joy..
This inevitably result in lots of bookings for full documentary-style Family Shoots in the new year too, which of course I love! ;)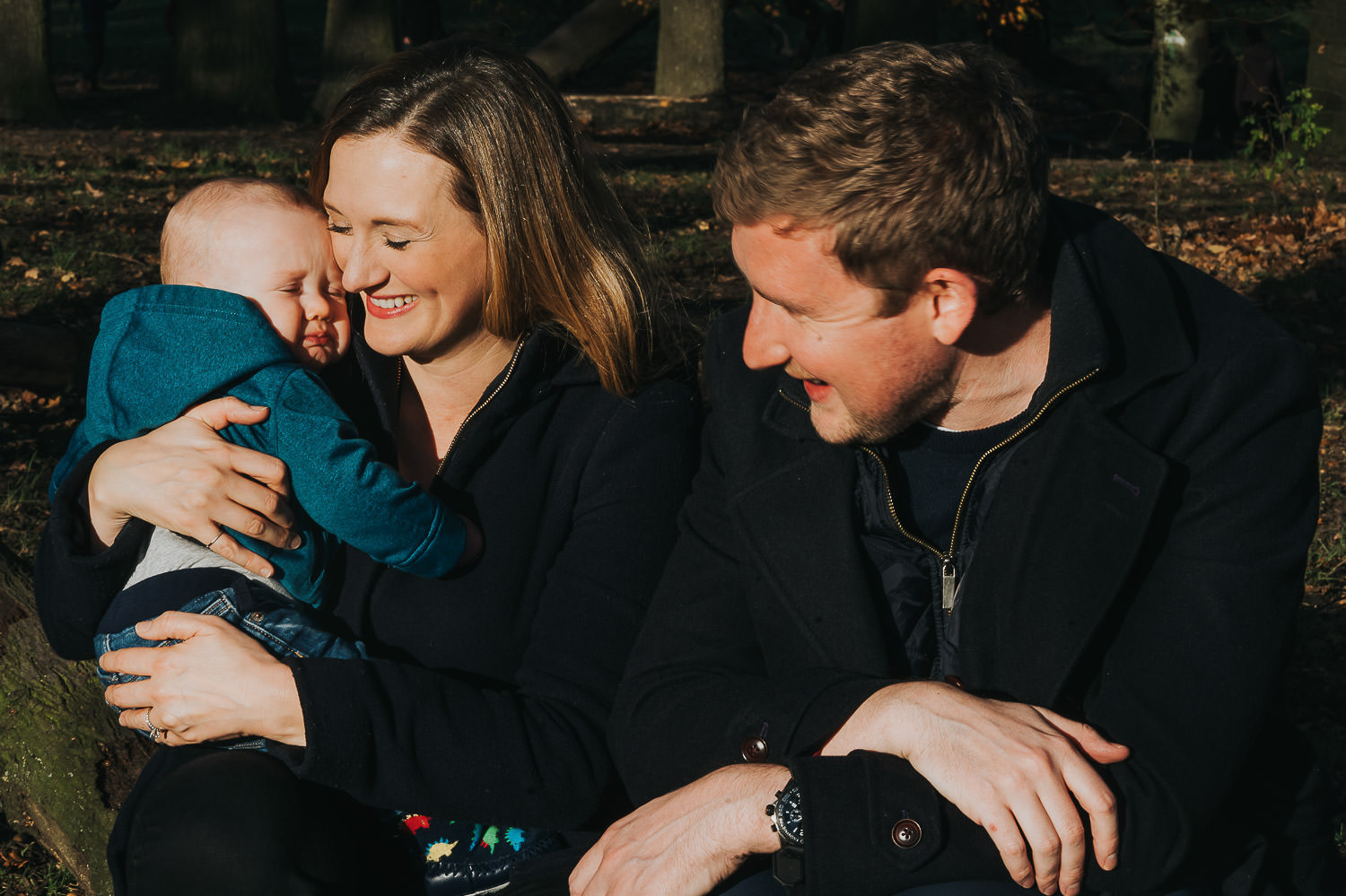 Ready To Book?
Join The Waitlist for autumn mini shoots to get first dibs on booking dates when they're released next Friday 22nd October! Sign up and then keep an eye on your inbox – emails go out at 9am on the 22nd. Various locations available in London and Kent.
Join The Autumn Mini Shoot Waitlist Here