Best Beaches in Kent for Photos
Most photogenic Kent beaches and seaside towns
A look at just a few of the best beaches in Kent for photos, from my experience as a Kent family photographer. Kent has some gorgeous beaches to choose from – some of which I've already used as locations for my Family Photo Sessions, and some of which are still on my wish list. I'd love to know where your favourite beaches are for photos! I'm looking at just three of my favourites here – Whitstable, Folkestone and Dungeness.
If you fancy a Beach Photo Shoot with your family this summer, scroll to the bottom of the post for details on how to join the wait list for one of my very limited August beach shoot dates! There's £100 Wall Art Credit available to all those who join the list and snap up one of the spaces.
Whitstable
Tons of options for taking amazing family photographs here! I love the beach huts at Tankerton – there are some at the Seasalter end of the beach too, where it tends to be a little less crowded on hot summer days.
The harbour area is also picturesque, with lots of food and drink options, and is good for street photography and more bustling, vibrant scenes.
Windy Corner Stores is actually a favourite location of mine – they do amazing hot chocolates and croissants and it looks super cute inside! It's done up like an old-fashioned grocery store, with a real vintage retro feel. Two of my Day In The Life photography families have actually taken me there for breakfast!
There's a cool skate park right alongside the beach too, which is an ideal spot for photographing older kids who might be too cool for throwing pebbles in the sea ;) It's pebble beach everywhere here – so not the best choice if you're looking to get bucket and spade pics!
Folkestone
Probably my favourite Kent seaside town for photos, although I'm a little biased as I used to live there. There are so many cool spots in Folkestone. The bandstand on the Leas, the Coastal Park, the Harbour Arm (with a lighthouse at the end!) and Sunny Sands beach are some of my faves.
It's also an arty creative kind of place, and there are lots of colourful grafitti murals in and around the Creative Quarter. On a bright sunny day there's some welcome shade to be found in the tunnels at the back of Sunny Sands beach and kids just love playing hide and seek in there!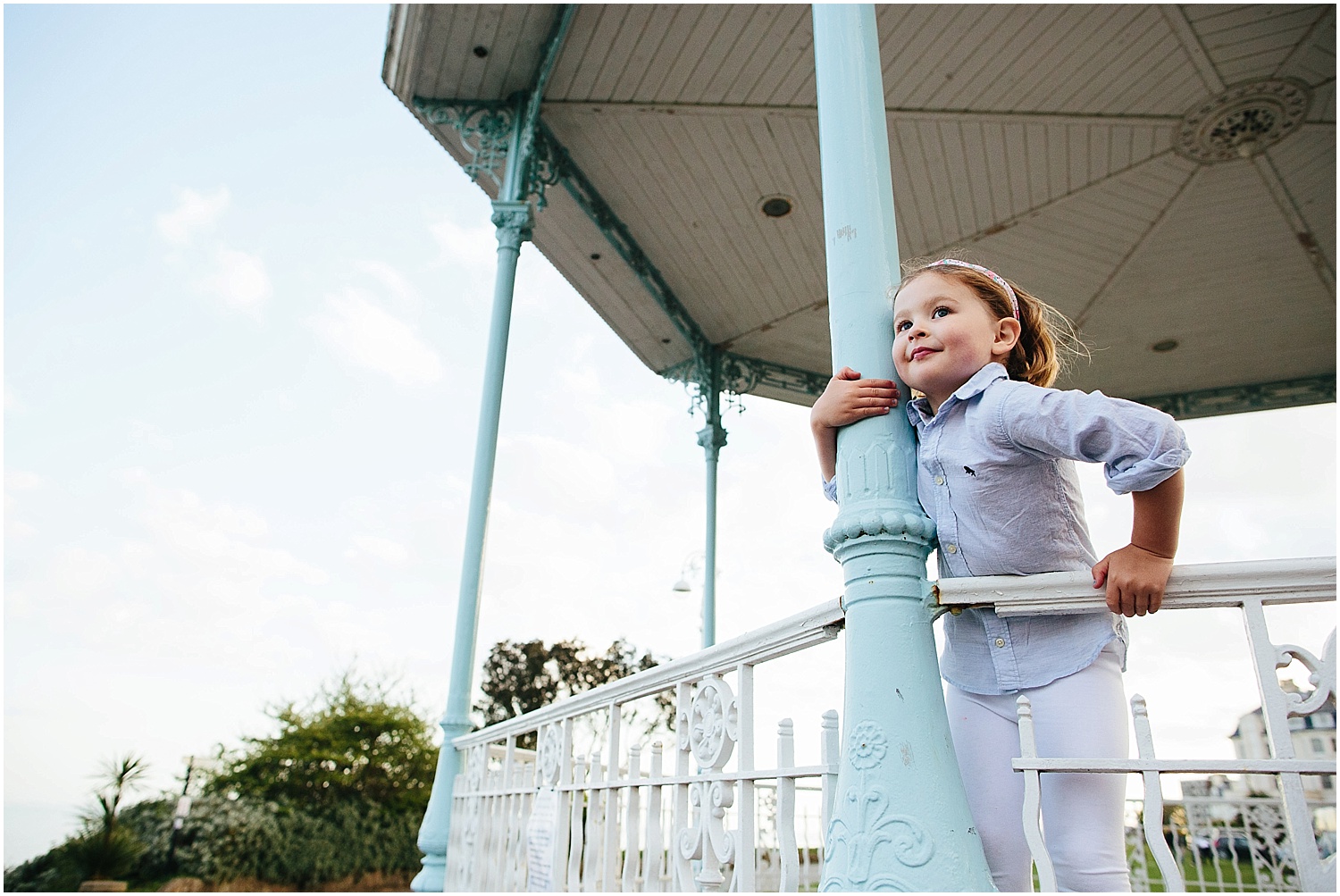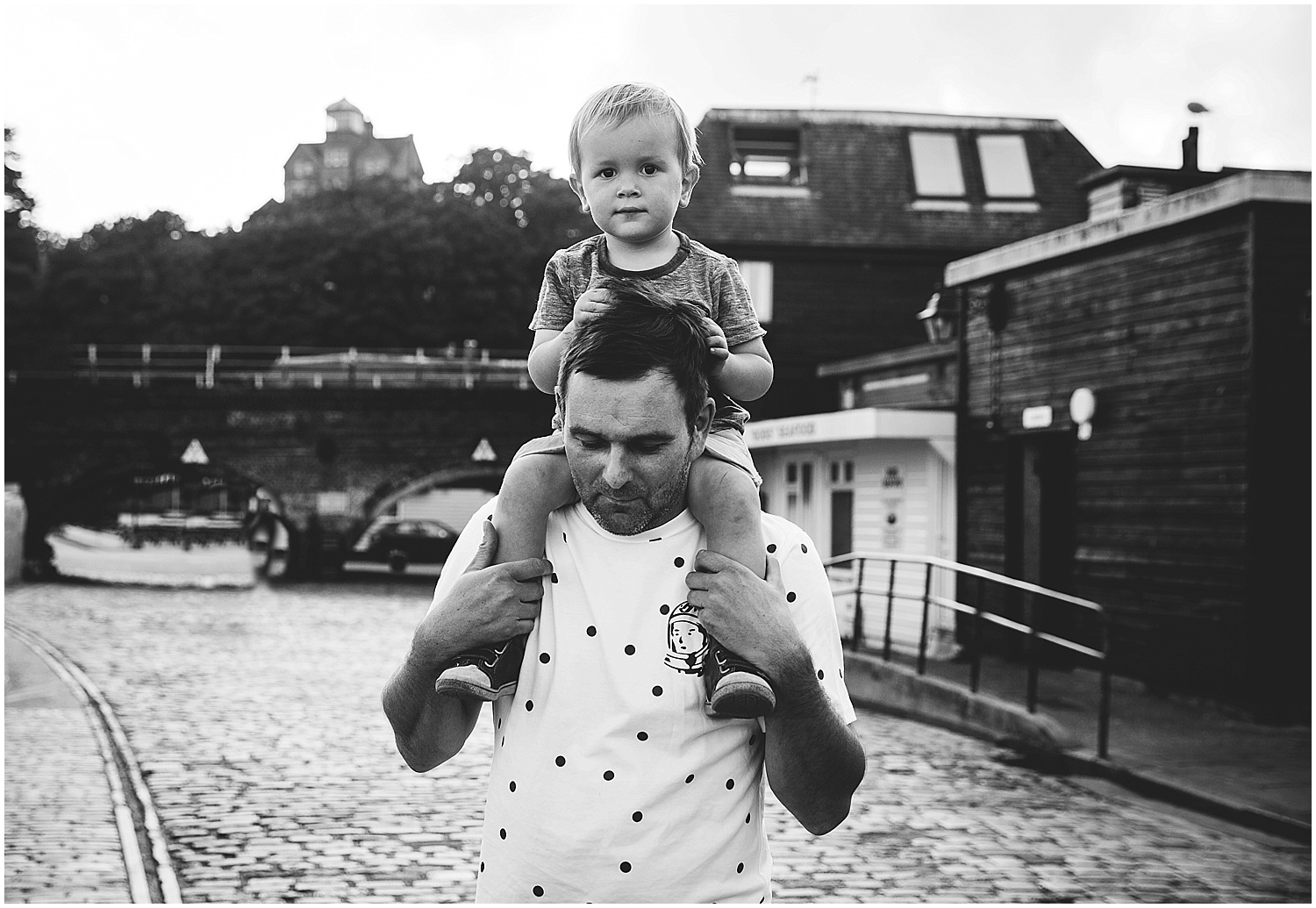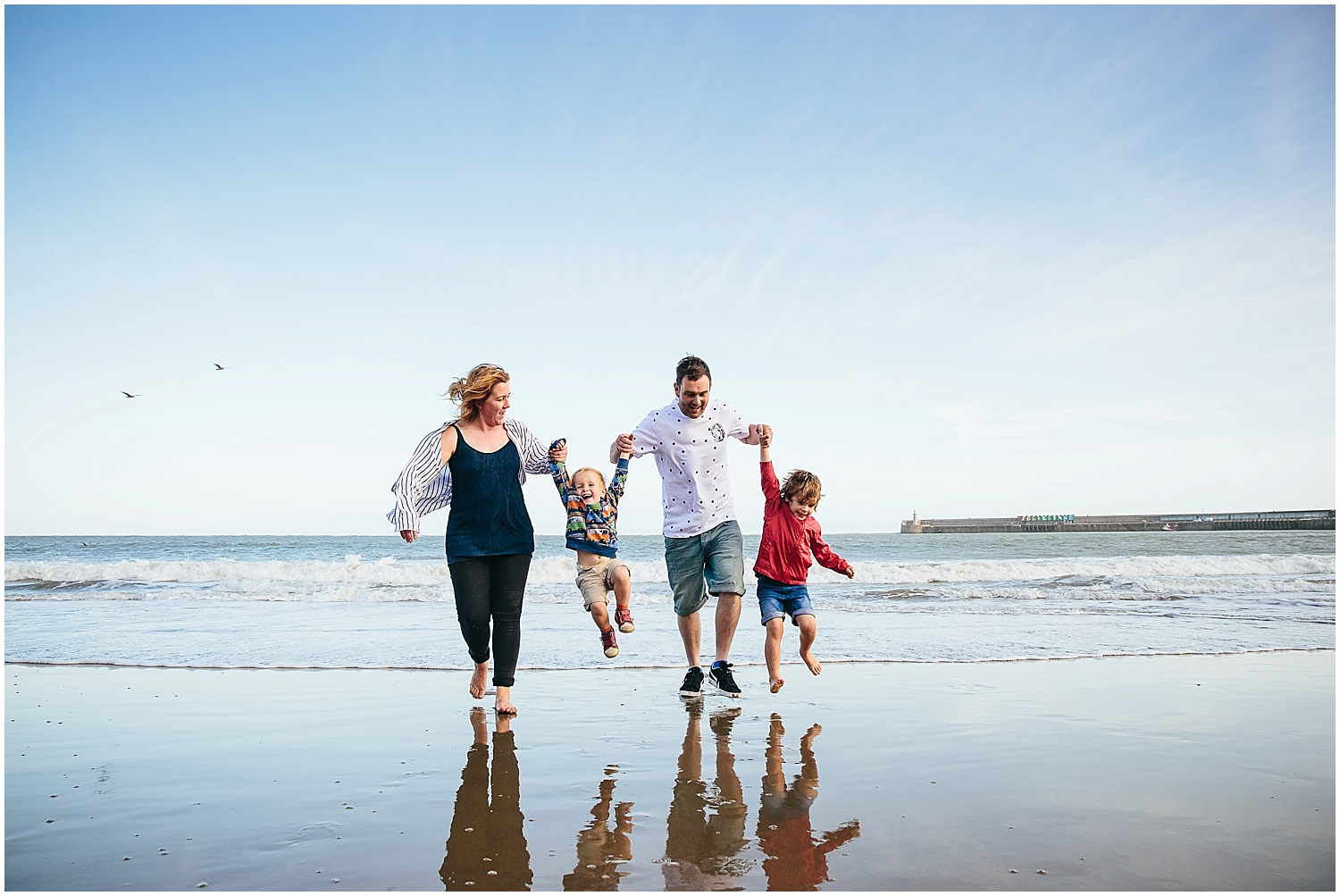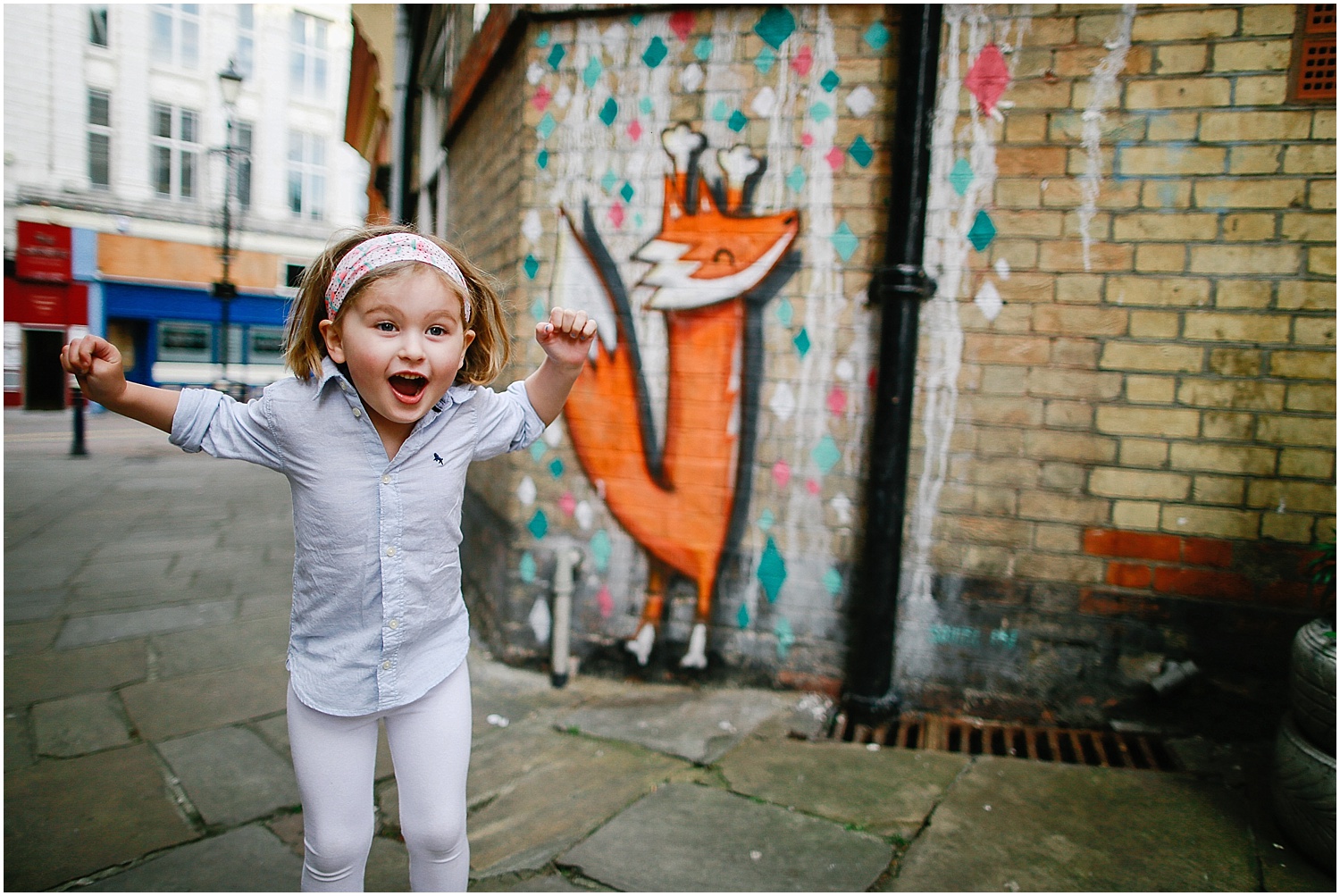 Dungeness
An eerie sort of place – Dungeness feels really remote. The Guardian describes it as 'Where the wild west meets the post-apocalyptic' which seems pretty accurate! It has a power station, lots of crumbling old fishing huts, some old boats and lots of junk lying around! Basically a kid's paradise ;) It's also a nature reserve and is perfect for blustery winter walks!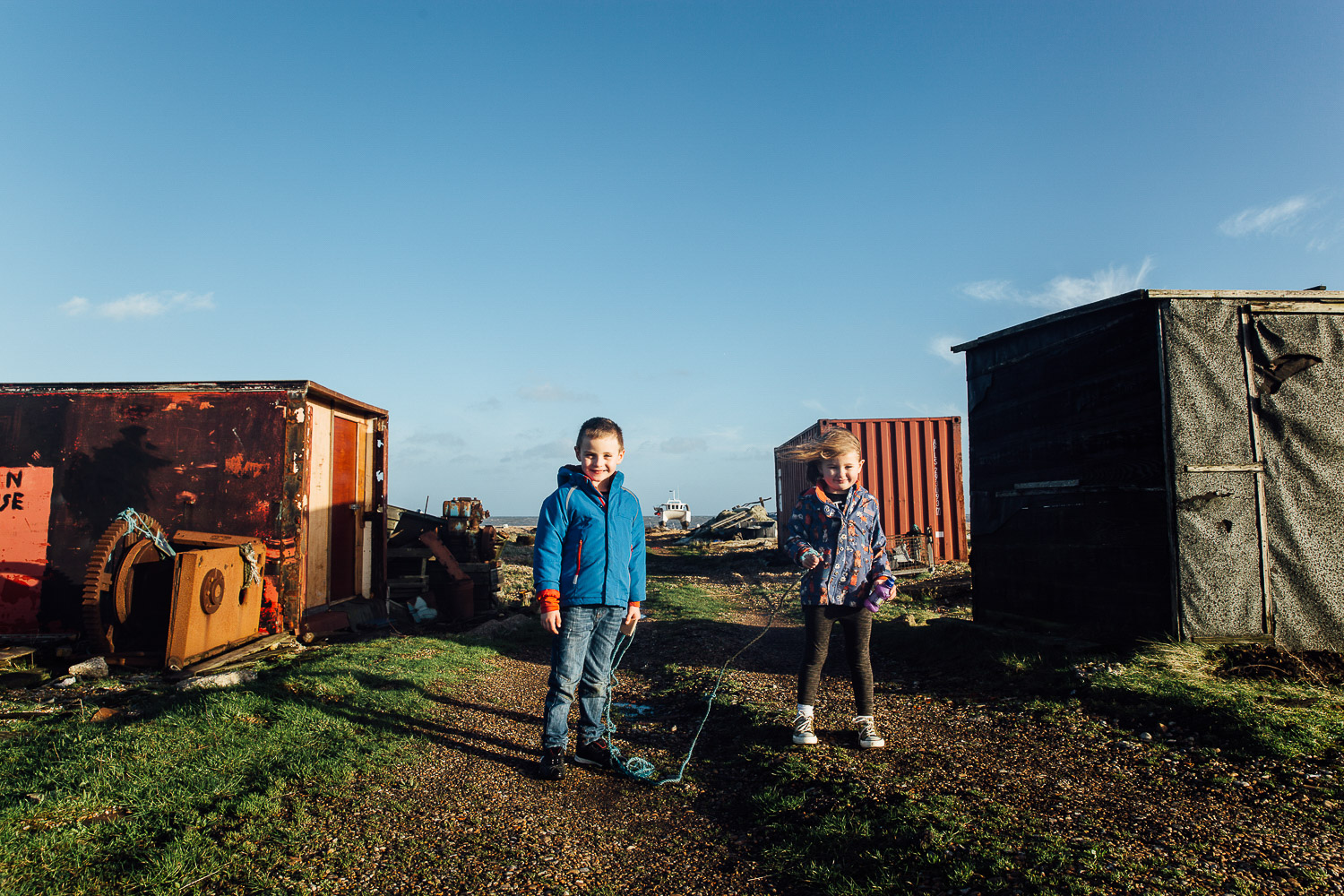 Where are your best beaches in Kent for photos? I'd love to hear some of your ideas! Leave a comment below with your suggestions. :)
Helen x