Are you planning on booking a Mini Photo Shoot with me this Spring? (You'll need to be on the booking Waitlist here, if you are!).
If so, you'll probably have a few questions for me about how it all works! Here are the answers to the Top 5 FAQs my clients ask me ahead of their Spring Mini Shoot.
1. Is 20 minutes really enough time for a photo shoot? Or should we book a longer shoot instead?
The answer to this one is, it depends! My 20 minute 'Mini Shoots' are much shorter than the full shoots that I offer (these run up to around 2 hours). So there is a difference of course! Think of a Mini Shoot as more of a 'taster' experience – you'll certainly get some photos you'll love (around 15 to choose from), but nowhere near the same variety and number of photos that you'll get from a 2 hour shoot (70+!).
The choice of location is also different. A full 2 hour family photo shoot can take place either at your home and/or out and about at a location of your choice (most people choose to do a bit of both, starting at home then heading out somewhere afterwards). For a Mini Shoot, you'll select one of my chosen locations for that season – this Spring, locations are Shoreditch, Tower Bridge and Portobello Road.
There is of course more of a time pressure with Mini Shoots and they don't allow for much 'warming up' time for shyer children, but I'm very experienced in getting kids engaged and enjoying themselves in front of the camera!
This year's Spring Mini Shoots have an upgrade option – which almost gives you the best of both worlds! The upgrade to an Adventure Shoot gives you 40 minutes of photo time, and that means more time for exploring (= more variety of photos!) and can even include a quick stop for takeaway ice-creams, milkshakes or cookies (which in my experience always makes for happy kids and great pics!).
2. What do we wear? Should we match or coordinate?!
Of course you'll want everyone looking their best for your Spring Mini Shoot, but that doesn't mean everyone in top-to-toe matching outfits! Remember the popular studio photos from the '90s where everyone's wearing top to toe denim, or matching 'jazzy' t-shirts? As funny as they are to look back on, no-one wants to be featured in the Awkward Family Photos hall of fame in years to come (if you are yet to discover this website, all I will say is you're welcome).
The photos you and your children will treasure in the future are going to be those that evoke the most significant memories of this moment in your lives right now – the photos that show you and your kids exactly as you really are!
For a touch of style and a look that won't date in years to come, stick to complimentary colours (rather than all wearing the same colour, a big no-no.!) and plain, floral, animal or striped smaller patterns as opposed to big logos.. See the images below for some examples from my super stylish clients!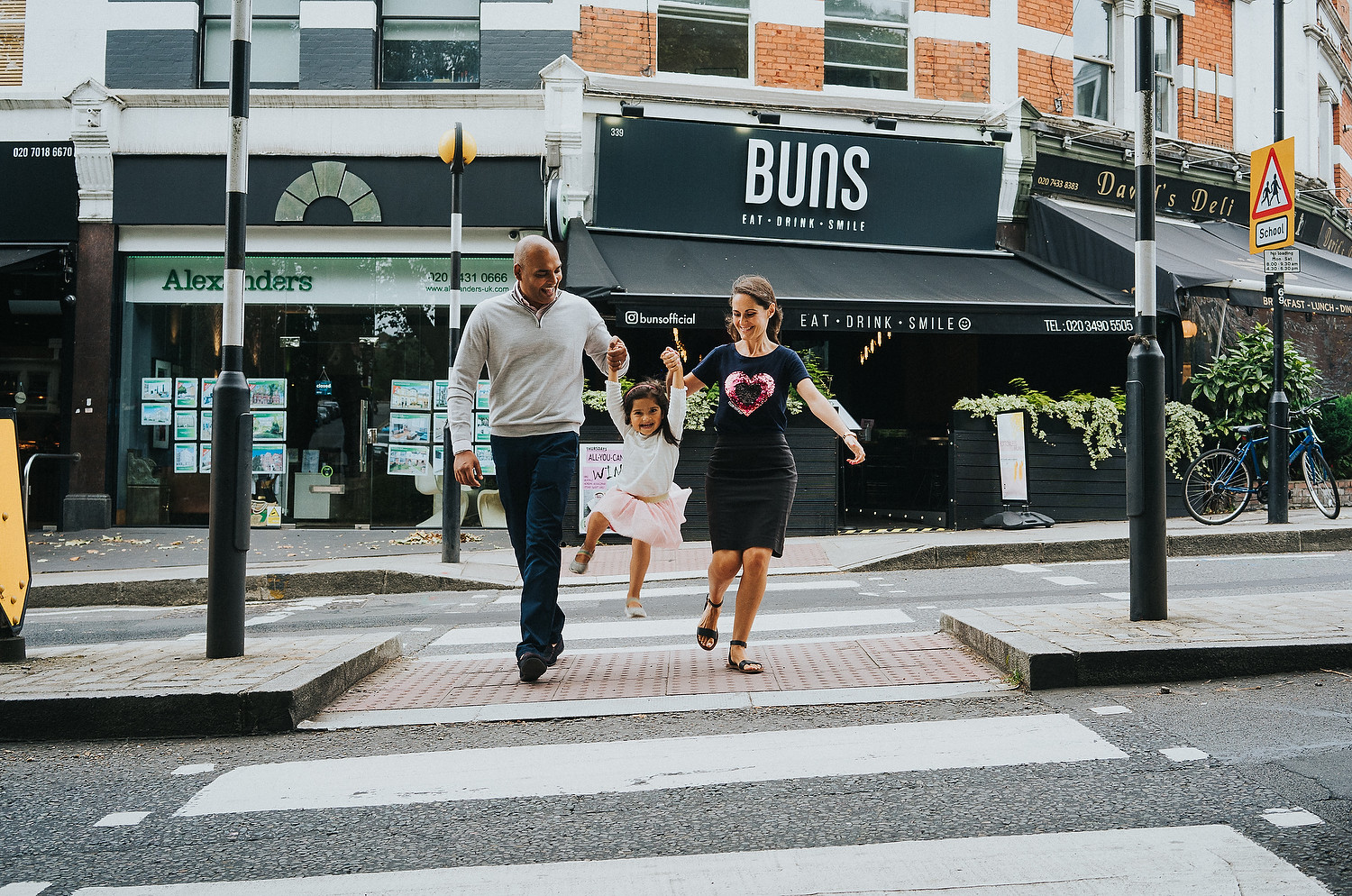 3. I'm worried my child won't behave/stand still/smile for the camera..
You won't need to bribe your kids to 'behave' or perform in any way for their photo shoot, I promise!
The way I work is to engage with kids, so that they're happy in my presence, having fun, and barely even aware that I happen to have a camera with me. During my Mini Photo Shoots there is absolutely NO requirement for your child to sit still, say "cheese!" or do anything other than run about and have fun. If they'll join you for a cuddle and a quick snap of all of you together as a family, then great. If they're less keen, I still have my ways of getting that lovely family photo!
Some kids take a little while to warm up to having their photo taken, and that's totally fine. I always get a goodbye high five from even the shyest of kids, and I have my special powers to get them engaged and on my side before I even start clicking the shutter.
Besides, ask a child from around age 3 and up to "say cheese" for the camera, and they'll likely produce an especially fake and well.. "cheesy" grin reserved especially for when they're asked to smile on cue! I always want to capture natural smiles and giggles over fake grins – it might mean I have to work a bit harder, but after photographing 300+ families over the last 9 years I've got pretty good at it!
All snap their more serious little expressions too.. these can be the most natural-looking and just, "most like them", photos of all and are often parents' surprise favourite photos.
4. Which location should we choose? Is any one going to be better for our family than another?
I've chosen this year's Spring Mini Shoot locations (currently Portobello Road, Shoreditch and Tower Bridge) from years of experience doing family photo shoots in these areas, and for the most variety and colourful, bold photos that you'll ever get from a 20 or 40 minute photo shoot!
Tower Bridge is a great location for little ones who love to toddle around freely, as there's lots of pedestrianised free space in the area.
Portobello Road is awesome for kids who love to explore, as there's just so much variety to discover!
And Shoreditch is of course for those Cool Kids among you, young or old.. (and possibly my personal favourite location!).
No need to worry about crowds, as my Spring Mini Shoots are scheduled nice and early in the morning before there are too many people about!
P.S. If you upgrade to an Adventure Shoot, we go a little more off the beaten track and explore:
Quirky shop fronts and brickwork in Bermondsey (Tower Bridge shoots)
Blossom-hunting and gorgeous colourful buildings in Notting Hill (Portobello Road shoots)
A huge variety of street scenes and colourful backdrops (Shoreditch shoots).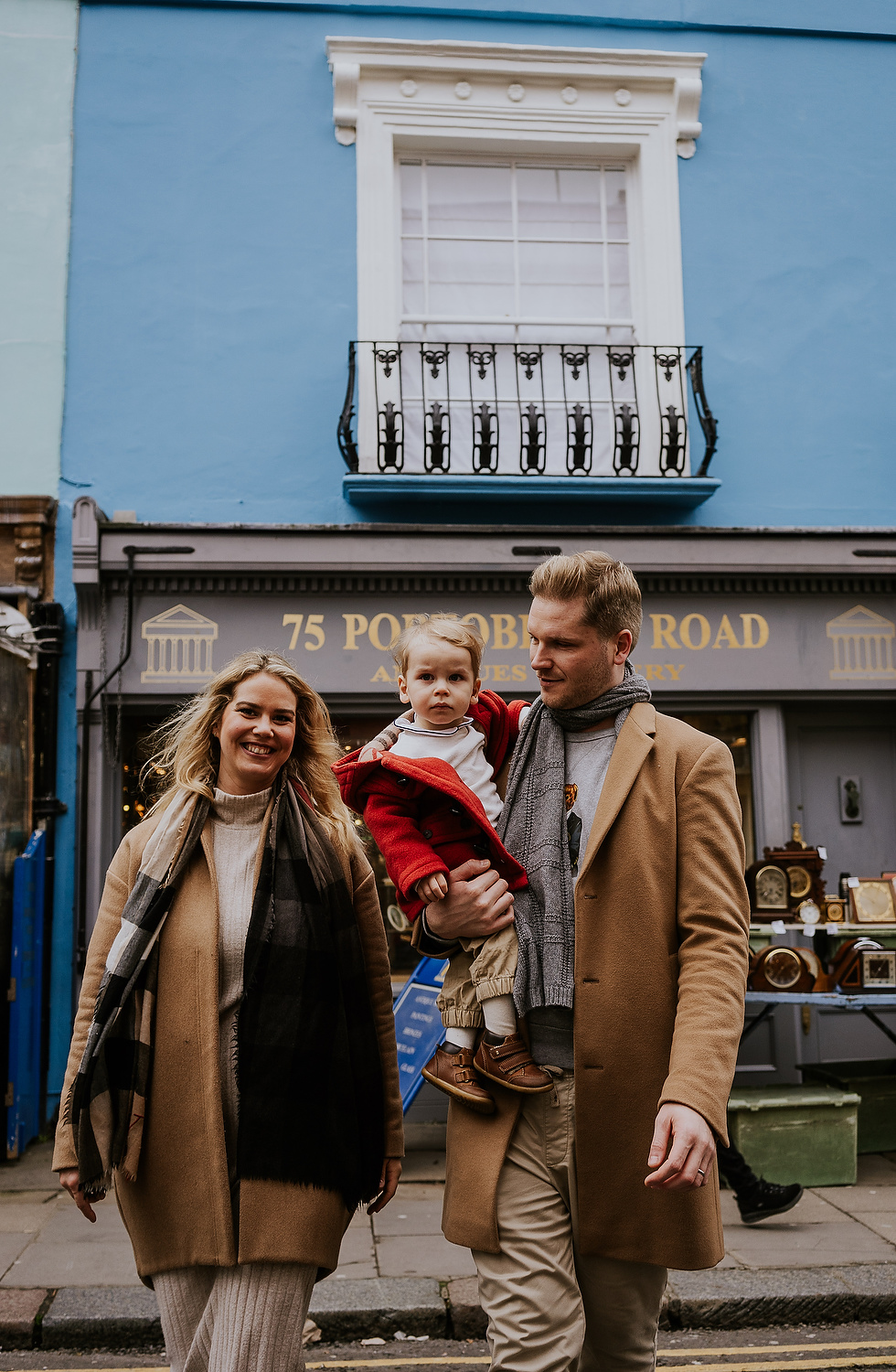 5. What if it rains?
If rain is forecast, we'll reschedule. A couple of Spring weekend dates are reserved as back up dates for this. I keep a keen eye on the forecast in the run up to each day of Mini Shoots, and will be in touch a couple of days beforehand to confirm your shoot is going ahead and answer any questions you may have.
Ready to book your Spring Mini Shoot?
Join the Waitlist here! There's no obligation to book, but you'll get first dibs on booking dates and a pre-sale discount of £30+ that's exclusively for those on the Waitlist!