South Kensington Family Photography
I'm really excited to share some images from a recent newborn photoshoot with adorable baby Marleen. As a South Kensington Newborn Photographer I love it when clients book me for a maternity shoot in addition to a baby photo shoot. Marleen's parents Wibke and Alexis did exactly that – so little does Marleen know this wasn't her first experience of a shoot! Click here to see their gorgeous maternity photos!
Relaxed Photos at Home
I always photograph newborns in your own home to ensure the shoot is relaxed and hassle-free for both parents and baby. Marleen was an absolute dream to photograph. I like to use spaces with lots of natural light where I can get the best shots, and Alexis and Wibke's home had plenty of it. Marleen Lorraine (named after her Dad's French hometown) quickly got into the swing of things and loved being in the spotlight!
Head, Shoulders, Knees and Toes
When your baby is this small I love to get a few close up shots of teeny toes and soft heads of hair. In my experience these photos always get an adoring response – who can help but 'aww' at these ones of Marleen?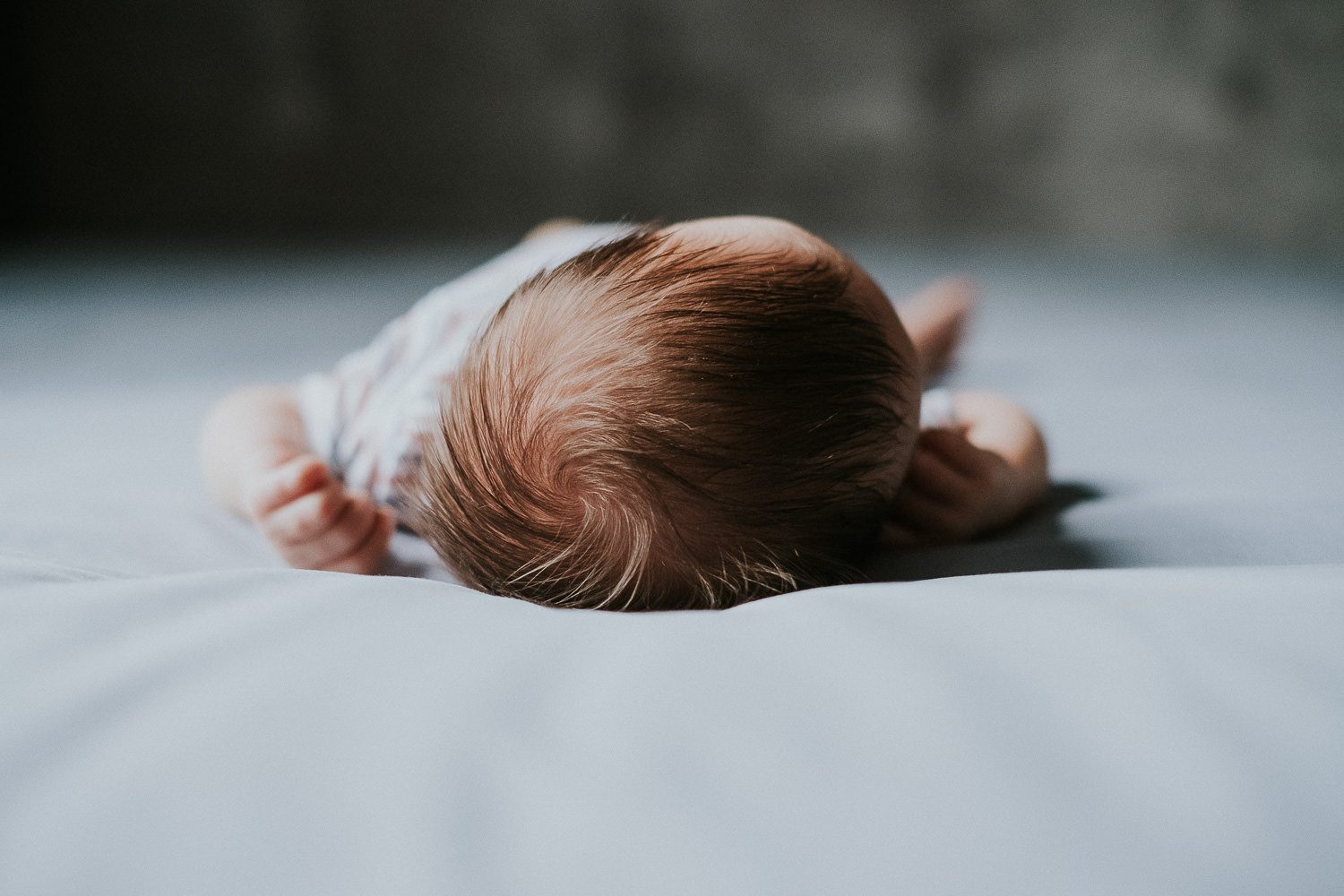 Booking your Newborn Photo Shoot
If you would like some gorgeous photos like these of your little one, make sure you contact me well before your due date and we'll provisionally book a date around 10-14 days after your due date. We can always adjust the date if needed when the time comes! If you want more information on the best time to have your shoot, check out this blog post.
If like Alexis and Wikbe you too would like a maternity shoot before your newborn arrives, there's more info here:
London Maternity Photography Sessions
And here's some more info on my newborn shoots:
South Kensington Newborn Photographer
I hope you enjoy some of my favourite images from this South Kensington Newborn shoot below :)