A holiday at Le Lac d'Ailette, France | Family Photography at Center Parcs
An 'oldie but goodie' set of photos from my personal collection here! I needed some cheering up so delved back through some old happy holiday photos. I just love taking lots of photos on our family holidays – it's so much easier to capture everyone looking relaxed and happy (long car journeys aside!) and I relish the creativity of a new location and change of scenery from taking photos of my family at home.
Anyways, I realised I haven't yet blogged this family photography at Center Parcs from a trip to France with my daughter – along with my sister and her family – a few years ago, so I decided to share a few of my favourites!
BTW – I can highly recommend Le Lac d'Ailette in France for your next Center Parcs trip. I can't remember the name of the accommodation we booked but it was the most gorgeous four bedroom house with a big outdoor space too.. the kids loved just hanging out and playing games in the garden – in between trips to the massive swimming pool of course! – and we had lots of BBQs in the evenings.
There's a big lake that you can swim in too, with it's own beach. The children loved the DJ play equipment at the play park alongside, where they could spin their own tunes! There's also one of those hideous massive indoor play centre things, with arcade games that the kids will nag you for money for – but they do have a bar in there where you can sit and sip on a nice glass of something French ;)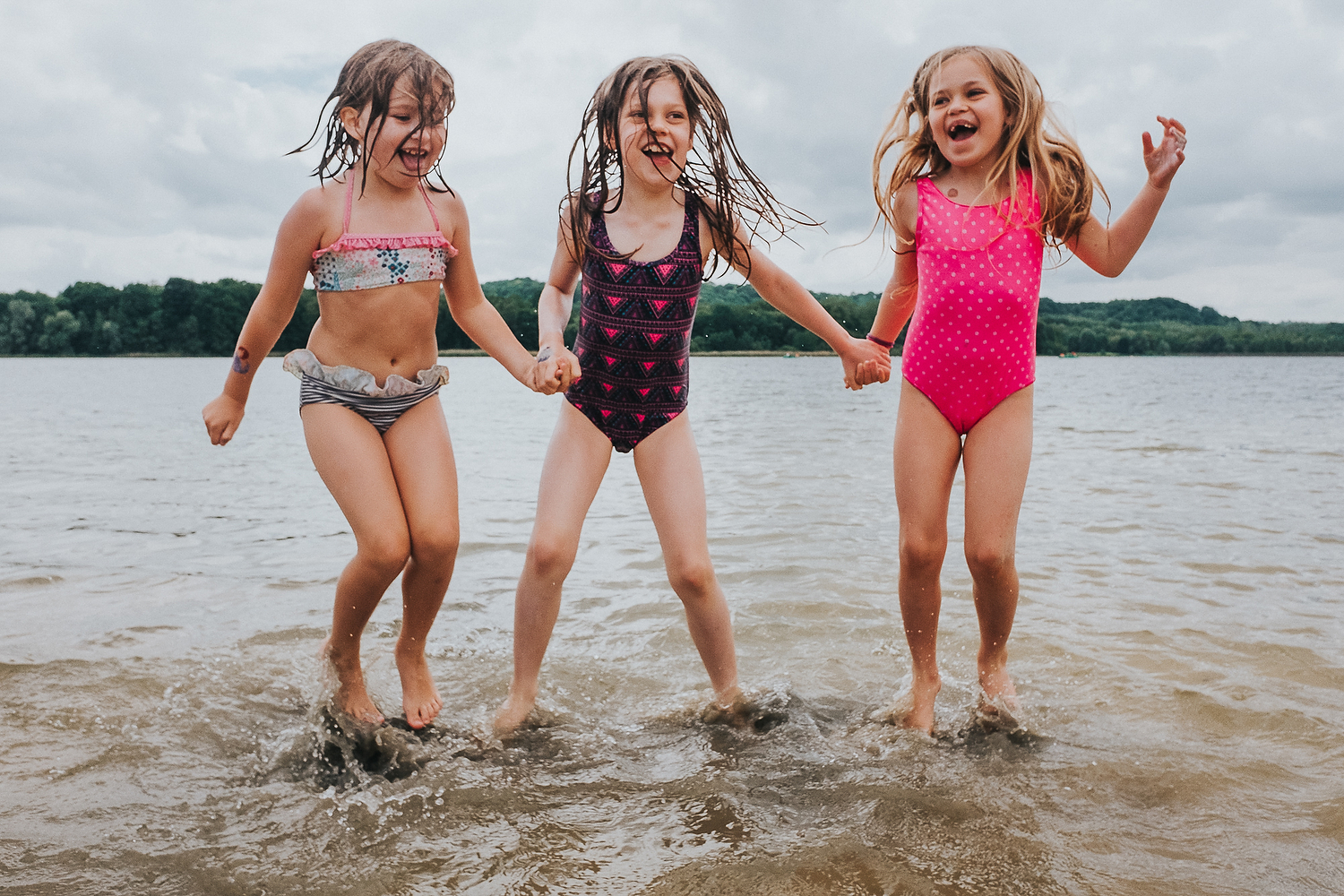 I travel!
You can book me for family photography at Center Parcs or to photograph your family on vacation (or just at home!) pretty much anywhere in the world! The furthest I've travelled so far for a family photo session is Bangkok but I'd love to beat that record ;) Travel is my biggest love and you'll find my travel fees very reasonable – I can even shoot abroad with zero expenses payable if I can combine your family session with a pre-planned trip. Just get in touch to find out where I'll be and when! Pandemic-permitting of course (I've definitely got some catching up to do!).
Family Photography at Center Parcs Lac d'Ailette, France
Here are some of my favourite images from our Center Parcs family holiday. Enjoy!
Helen xoxo