To celebrate coming out of lockdown and enjoying the great British summer (because let's face it, there's not much chance of getting away anywhere else..!), I'm launching the Life's A Beach! Photo Shoot Special on seaside photo shoots in July and August.
What's special about the Life's A Beach Photo Shoot offer?
This is the first time I've included one of our gorgeous Storybook Albums with the purchase of each shoot!
Physical photographs are something you can reach out and touch. Something you can sit down and share. And they will always bring happiness back to you.
Your Storybook Album will give you joy for years to come…
It's fingerprint-resistant (so the kids can look through it to their hearts content!), and comes in a range of cover materials and colours. You can even have your family's name embossed on the front in gold.. these albums really are stunning quality, and once you see your family memories beautifully printed you'll never go back to looking at photos on a screen again. Photos are meant to be printed!
The Storybook Album is a family heirloom that can be passed down the generations.
What Happens On A Beach Photo Shoot?
The Life's A Beach Photo Shoot isn't something that needs to be squashed into your day out, breaking up the flow or getting in the way of fun or ice-cream time! It's super relaxed and easy-going – I'll simply hang out with you while you enjoy your day out, capturing all those family moments as they happen, without you even realising.
The best memories are made when we're relaxed and spontaneous, focusing on ourselves and each other rather than worrying about having a camera out.
Wouldn't it be lovely to have you all in the pictures for once? To capture the sweetest or funniest moments without having to pose for pictures?
The best memories come from those unexpected yet endearing moments – the jokes, the surprises, even the little mishaps!
With the Life's a Beach photo shoot special you just get to be yourselves and enjoy your day.
Take away the pressure and 'perfection' of posing for photos, and something magical happens…
You will actually get to see and relive those genuine moments, as you relax on the beach, see that incredible view for the first time, or watch the sun set together.
Or, equally likely, maybe it's the moment everyone collapses into laughter at something outrageous your kid comes out with, or your look of amused exasperation as they drag you hand in hand towards the ice-cream van for the third time that afternoon!
These are the fleeting, 'one-off', real life moments you never quite get in a staged picture. And that's why I'm passionate about documentary-style, unposed and authentic family photography.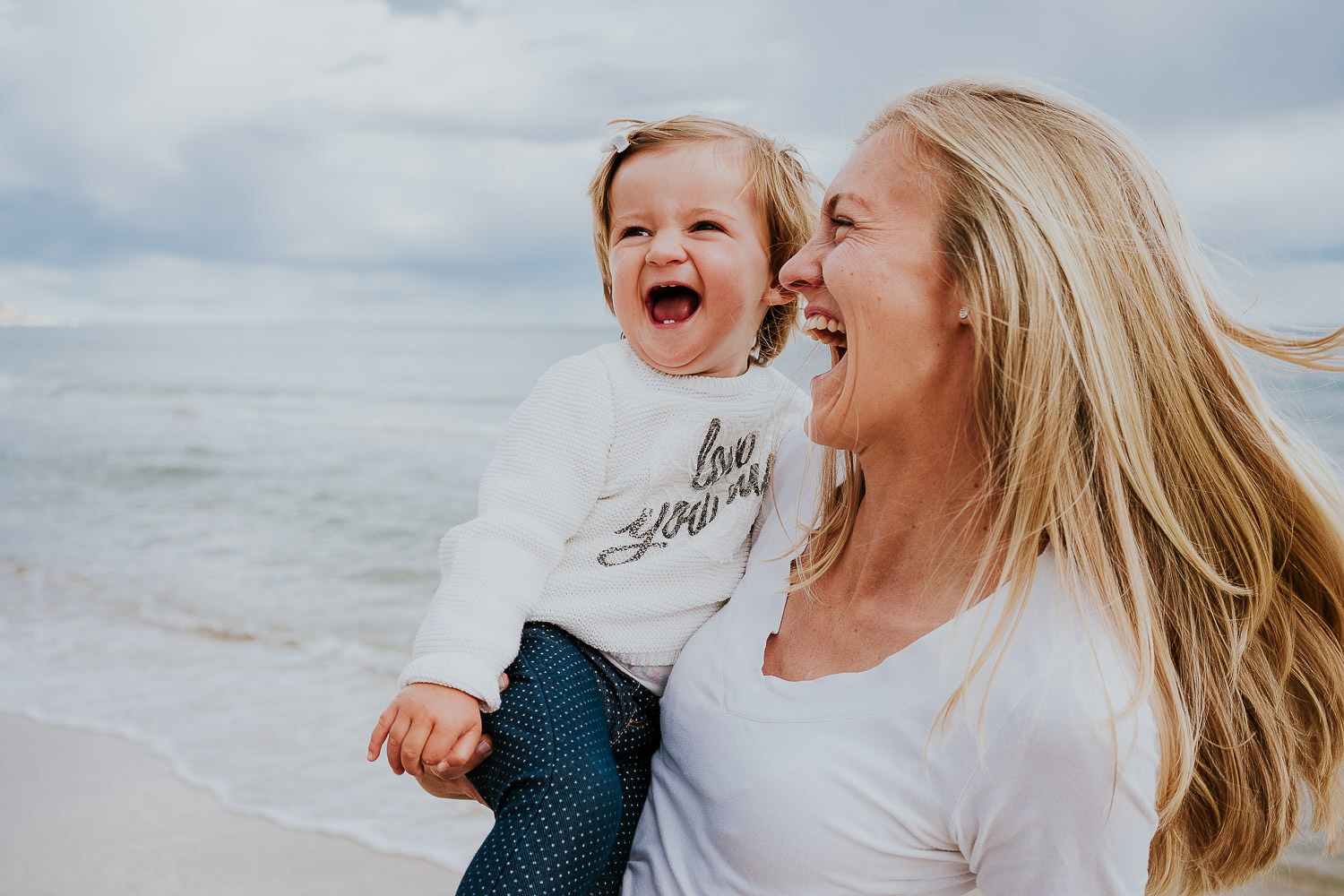 Put your precious memories in the hands of a professional
When it comes to photography, you can't put a price on experience.
The ability to adapt to changing situations, such as a toddler tantrum, or a change in weather, means that when you book me as your family photographer you'll come out of the experience with wonderful pictures whatever happens on the day…
Although my family photography business serves mostly London-based families, I actually live down in Kent near to the seaside, and so am ideally placed as your family photographer and local guide for your beach day out!
''Our family shoot day with Helen was fantastic and we were blown away with the end results. She put us at ease and helped us relax to get some really natural shots. We will treasure them always'' Rebecca
"No words of love and appreciation can truly describe the quality and beauty of your work. We are absolutely overwhelmed at how well you've captured our family in all the shots. Pure genius." Nisha & Kunal
What's Included In The Life's A Beach Offer?
A 3 hour documentary-style photo shoot worth £300, spent enjoying yourselves as a family – whether that's eating fish and chips on the beach, at the funfair, building sandcastles, getting ice-cream, or just taking a wander along the seafront. See my guide to the Best Beach Days Out From London for activity ideas!
A Storybook Album of 50+ beautifully edited photos, worth £650. There are tons of cover options for the Storybook Album.. my favourites are the navy velvet and mustard linen! All can be embossed on the front cover with your family name and the date. Pages are beautiful fine art paper, printed using archival inks with a fingerprint-resistant finish, and are guaranteed against fading/discolouring for 100+ years.
A slideshow of your favourite photos, set to music, to share on social media or with family and friends.
The Life's A Beach Photo Shoot Special costs just £695 (saving over £250!), payable in two instalments of £300 at the time of booking and £395 once your beautiful finished photos are ready.
Availability
The Life's a Beach photography package is available in three (easily-accessible from London!) locations: Margate, Folkestone, and Whitstable. All still have summer availability on Airbnb too, if you fancy making a weekend of it!
Arrangements can also be made to meet at St Pancras station in London, at no extra charge, if that works best for you. Taking the train down to the beach together gives us a wonderful opportunity to capture those little faces as they see the sea for the first time, plus you'll have me there ready as your lovely local guide from the minute you get there ;)
Likewise, if you're set on having a photo shoot without the Storybook Album, just get in touch! I'm always happy to be flexible and find an option that works for you.
The one thing I would say is that you do need to join the waitlist below to be in with a chance of booking a shoot on a weekend date. Summer is well upon us now and my calendar is filling up fast.
Don't let the incredible moments of what will be, for many of us, our first proper getaway in nearly two years slip by undocumented!
Your unique, wonderful and 100% real family moments can be turned into the most incredible photos that you'll treasure for a lifetime.
Tiny feet on big steps. Small, sticky fingers on shiny pebbles. Warm, chubby cheeks smeared with ice-cream.
We don't get these days back.
But you can capture them forever by booking a Life's a Beach professional photo shoot with me this summer…
How To Book
Fill in the form below to join the waitlist, and be the first to hear when dates are released early next week! By registering your interest there's no obligation to book of course, but you'll get first dibs on booking dates and all the info on how it all works.
There will be very limited availability on weekend dates, so do fill out the form for a chance to nab your spot.
The Life's A Beach Photo Shoot Special costs £695, payable in two instalments of £300 at the time of booking and £395 once your beautiful finished photos are ready.
See you on the beach! x